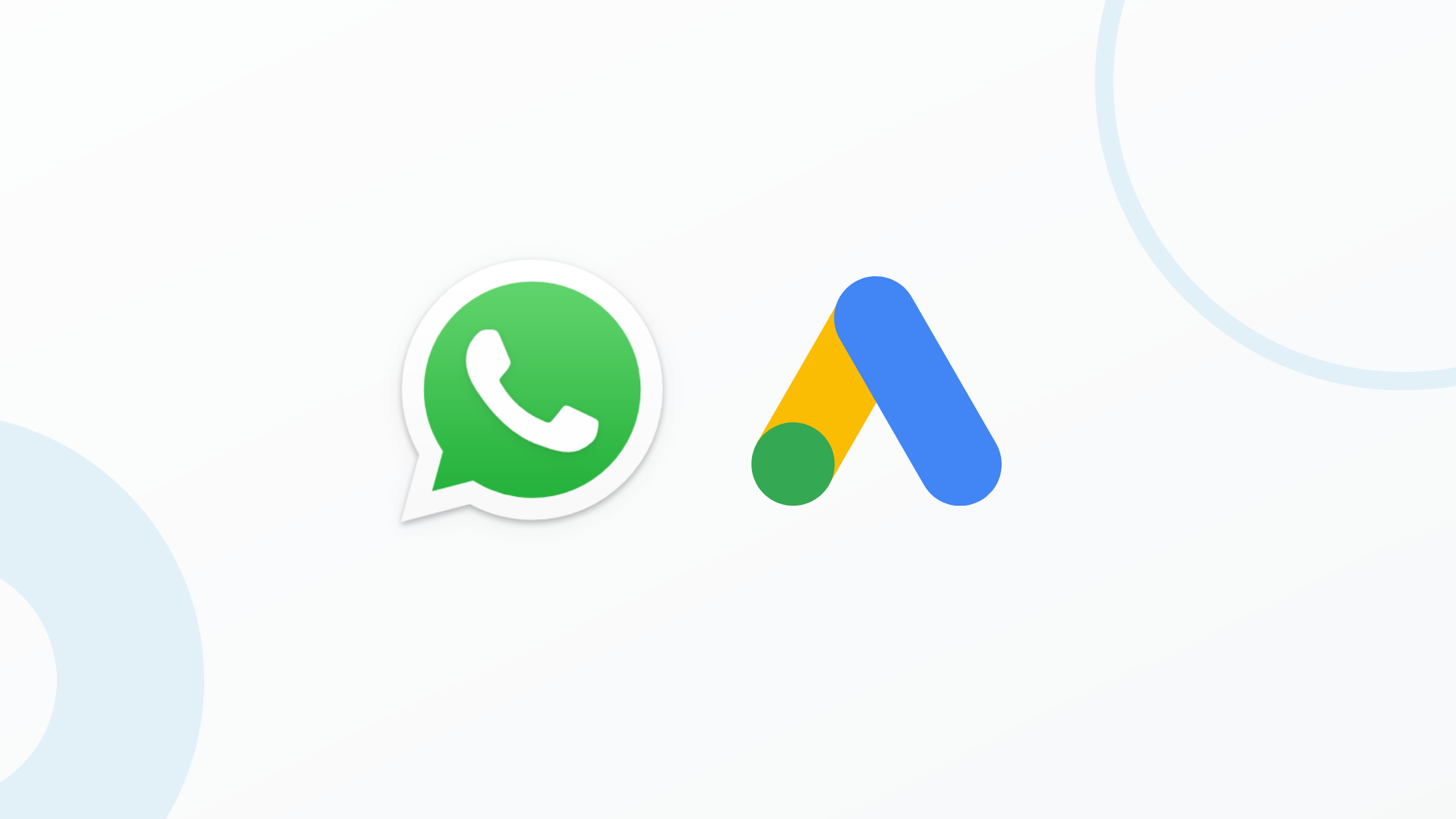 Most businesses direct their leads from Google Ads to their websites. While this might be an intelligent move considering your website gives complete information about your products and services. Still, with the business competition on the Internet, this might not be enough. As a customer, it becomes challenging to navigate a website on their mobile devices. And businesses won't want to lose potential clients just because they could not dig enough through your website to find contact details.
Why would we want to integrate a chatbot with Google Ads?
The following digital shift in business marketing is chatbots integrated with messaging apps. Here we have listed down the top reasons why should you consider changing your CTA of Google Ads to WhatsApp Chatbots:
Users can get lost in the website's new UI:

Websites are designed unique and demand people to learn about the new interface. While you might have developed a fantastic UI, the

user might not have enough time

to go through all the subpages and understand your work thoroughly. On the other hand, WhatsApp already has 2 billion users worldwide.

[1]

Therefore, talking to a chatbot on WhatsApp will feel like a more

natural and familiar

thing to do.
Personalized User Experience:

A chatbot can understand and parse language, recognizing the context of the conversation.

A chatbot can easily segment users based on their interests and provide a personalized experience to each one of them.

With access to past interactions, the chatbot gets smarter and delivers more personalized responses based on past orders and complaints.
Re-engage with users:

The beauty of chatbots on WhatsApp is, you can even connect with your customers on an individual level after they get offline. You can

send notifications

regarding delivery updates, reservation charges, and payment details right on the application they use the most. WhatsApp messages are read within minutes compared to emails that are hardly opened. Investing in template messages (for creating notifications) is worth the increase in customer satisfaction it will generate.
Handoff to a human agent in a seamless way:

What if the website visitor did not find the information he was looking for? The next option available for him is to mail you. Or worse, he might close the tab, and you will lose a potential lead. With WhatsApp chatbots, there's a

possibility that you will have a human agent prepared to step up and take over the conversation

. Even if the reply isn't as quick as the chatbot, a notification will re-engage the user to have a conversation. This way, you can ensure none of the ad clickers are left unanswered.
Can WhatsApp be integrated with Ads?
Facebook allows businesses to connect their Advertisements with WhatsApp. There are various ways to direct your audience to your WhatsApp chatbots:
Run ads on

Facebook marketplace

and news feed with a "Send a WhatsApp message" button.

Similarly, you can run ads on

Instagram feed

.

Facebook and Instagram stories

are the next most popular placement options for your WhatsApp chatbot.
This approach is not limited to Facebook Ads or Facebook-related products. You can now even apply the click-to-WhatsApp to Google Ads. After identifying the click-to-WhatsApp campaign is has tripled the conversion rate, more and more platforms are allowing WhatsApp integration on their Ads[2].
How can you use this integration?
So now that you have integrated your WhatsApp Chatbot with your ad campaign, you need to understand how to use this chatbot to increase your conversion rate. We have covered a few of the use cases on how can you use WhatsApp chatbots:
Answer Commonly asked questions:

Chatbots can answer customer's queries in a quick and hassle-free way. The answers they were supposed to find on your website should be available right away. Chatbots are designed to start a conversation keeping the preferences of the customers in mind.
An AI-powered chatbot can make the process of browsing through products a breeze. The smart chatbot learns with user's preferences and suggests products they might be interested in. Major e-commerce websites have partnered with chatbots service providers and have reduced the time taken by customers to place orders. The 24×7 availability and quick replies are sure to boost your sales.
Urge users to complete the transaction:

Abandoned carts are one of the most common problems faced by brands. A WhatsApp chatbot can tackle this problem. With the help of WhatsApp Business API, you can write logic to send

regular reminders to customers if they forget to complete the transaction

. Emailed notifications can get ignored, but that's not the case with WhatsApp messages. The chatbot can also suggest commonly bought items and complete the payment right on WhatsApp itself.
Delivering timely updates:

With WhatsApp notifications, you can be in constant contact with your customer throughout their purchase journey. You can send timely updates to your customers regarding

updates about an item delivery, reservation of tickets, appointment booking, payment updates

, or notifications regarding a gift voucher about to expire. Chatbots will automate the process of sending such updates.
Customers find valued when they are provided critical information in their WhatsApp inbox. If their account gets compromised, or you find any suspicious login, a notification can be sent. 
Collect feedbacks:

We know that machines cannot be 100% accurate. But, with chatbots, improvements can be made with the help of the chatbot itself. After the transaction, the

chatbot collects feedbacks

. The information gathered can be used by the brand to modify their services or chatbot accordingly. 
Feedbacks are essential to calculating the CSAT (Customer SATisfaction) score. Sending out surveys might not be the most efficient way of collecting responses, but with WhatsApp chatbots, it can be done at your user's convenience.
WhatsApp Messaging Features:

The brand must fully utilize the rich content features WhatsApp offers. Also, you can allow the messages to be marked as read, which will portray that the brand is transparent in handling customers. The stickers, emojis, GIFs, images, and video sending features will make the conversation more engaging.
Conclusion:
With the Click-to-WhatsApp feature, brands are bringing leads to a familiar platform. Furthermore, the automated rich-media features of WhatsApp allow users to engage in a two-way conversation, making them a part of their purchase journey. With the wide range of advantages WhatsApp offers as a platform; we expect to see a massive leap in Click-to-WhatsApp ads in social media marketing.