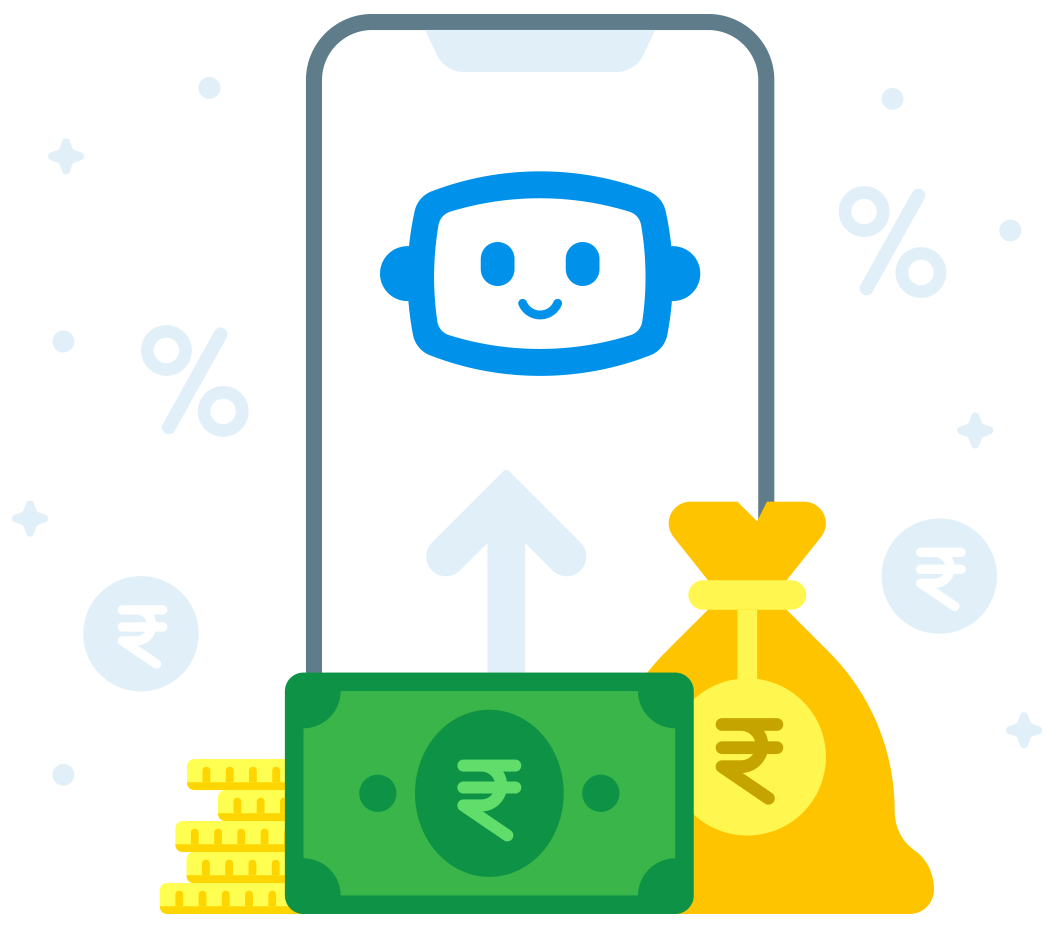 On average, an internet user spends 145 minutes daily on social media.
Most of our social media feeds are filled with advertisements. And businesses are leaving no stones unturned to create the perfect ad that can make customers click them. A unique and professional ad created can be counted as an achievement, but what steps should be taken after that? An ad campaign cannot be restricted to just creating a tempting ad in this highly digital era. In this article, we shall see how you can make the most out of your advertisement campaign.
What is Chatbot Advertising?
A chatbot is a communication service powered by rules and sometimes Artificial Intelligence. Chatbots can help businesses gather useful insights into the lead generated and help you strengthen relationships with your customer with minimal manpower. Chatbot advertising is a way to promote your services and products using a chatbot. While your promotion might already be in full swing redirecting customers to your website, here we have compiled a few reasons to show the importance of including a chatbot in your marketing techniques- 
Saves Time and Money:

Staffing a 24/7 call center with human agents can be very expensive for companies.

"According to the Human Resource Institute, the cost of replacing one front line employee is around $10-$15k."

[2]

With a chatbot, you can serve multiple clients simultaneously with fewer resources and efforts, saving time. 
Building a chatbot is a one-time investment as unlike humans, a chatbot needs no salary. As a business that wants to make a great relationship with its customers, chatbot advertising cannot be missed. 
Providing quick response:

Saved time is saved money. Today's fast-paced world demands everything to be done instantly. And this fact cannot be ignored in the field of customer service. Nearly 60% of customers feel that long holds and wait times are the most frustrating parts of a service experience.

[3]

 
Email conversations have become outdated now. Instead of redirecting your ads to your static website or mailbox, you can direct them to the chatbot. Chatbots are designed to give instant replies to users. As a bonus, chatbots are error-free in providing standardized answers like FAQ and order details.
Build a great relationship with personalized messages:

Chatbot advertising creates a personalized customer experience by interacting with the clients at the individual level. Since the customers feel valued and appreciated, they are more likely to use the service provided. Nearly three out of five consumers report that good customer service is vital for them to feel loyalty toward a brand.
Customers find valued when they have a chat service to answer their queries by clicking an advertisement link. Personalized messages are sure to boost your conversion rate by multifold.
Source of Analytical Data:

Feedbacks are an important asset for any company to progress. The conventional method of creating feedback forms to collect data adds an extra cost for the company. With proper tools, chatbots can collect essential data from the conversation it holds with the clients. This data can be further analyzed to identify patterns and trends.

With the analysis, you can adapt your chatbot marketing strategy and overall marketing to achieve better financial and communication results.
Steps to integrate your chatbot with Google Ads:
So now you have your chatbot ready. But the real question comes up, how to present the bot to your customers? Google provides the best Advertising platform for major companies. As a business, you must have created an Ad campaign through Google Ads. With a few simple steps, you can integrate your chatbot with your existing Ads. 
Open your Google Ads Dashboard and select the Campaign on which you want to run the Chatbot, and go to the Ads & extensions section. Click on the Checkbox at the top to select all the Ad Copies of the chosen campaign.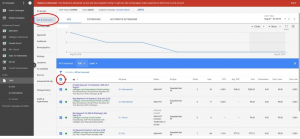 From the Edit dropdown menu, select Change Ads.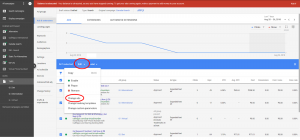 Select Expanded text Ads from the Make Changes to section. And then paste your chatbot URL in the Final URL input. Click on Apply to save the changes.
That's it! With just three steps, you can integrate your chatbot with Google Ads directing all the visitors to your chatbot. 
Today, chatbots help companies achieve a high user engagement level and solve users' problems at their own space and pace. With hundreds of companies already using the tool, it has become an essential part of customer service. Chatbots not only save cost and resources but also boost sales by engaging the customers. Integrating chatbots with ads will give you an added benefit among your competitors. So buckle up to make your ads not only attractive but also user-friendly and gain the most out of them.