Enhance user experience and streamline interactions with our intelligent website chatbot.
A chatbot is a conversational programme that replaces or enhances human support agents with artificial intelligence (AI) and other automation technologies that can converse with end users via chat.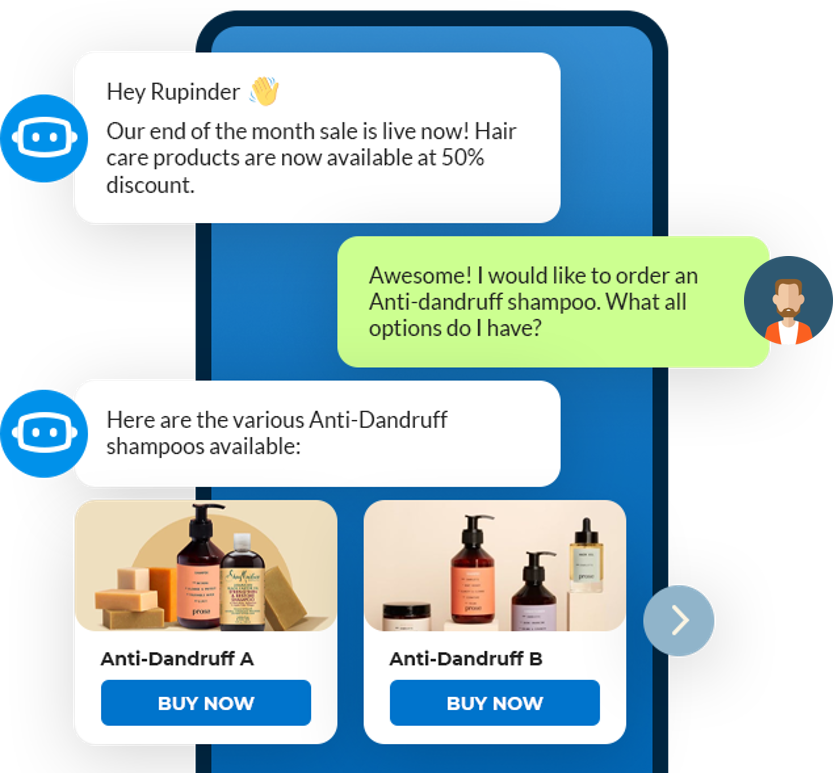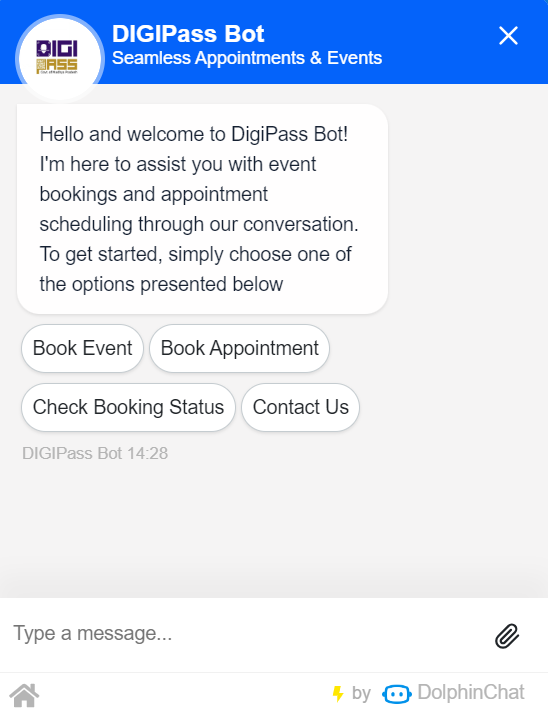 Benefits of Chatbots
They Deliver fast customer service, 24/7

They serve customers in their language of choice.

They support customers over convenient messaging channels.

Deliver Omnichannel support

Boosts agent productivity,
BENEFITS OF WHATSAPP BUSINESS API:
Customer Engagement: Chatbots can be incredibly fast and intelligent at the same time thereby saving services reps time and hassles in handling customers. More so, they can capture analytics automatically which can help businesses better understand customer behaviour. An AI Chatbot can analyse responses based on the customer data such as demographics, past purchasing history and engage visitors at a personal level.

Lead Generation: Chatbots can help in multiple way when it comes to lead generation. You can use them to connect with more prospects, gather key contact information and nurture prospects through the sales funnel.

Conversational Marketing: An AI Chatbot for a website is made a part of marketing initiatives, the focus is to push customers seamlessly through the sales funnel and provide a boost to conversions. The use of chatbots in conversational marketing is aimed at using the power of real time customer interactions and moving buyers through the sales funnel.

Sales Conversion: Chatbots can help drive the conversion on your website. You should use it because 55%of businesses that do the same generate more high-quality leads. With an AI-powered chatbot, you can automate the sales process and engage, and qualify the website visitors effortlessly.

Customer Data & Analytics: AI bots are very helpful in tracking customer data and bringing key insights to businesses. They can easily leverage user data to track purchasing patterns and analyse consumer behaviours.

Onboarding: Chatbots can add great value to your onboarding process alongside reducing the reliance on human resources and minimizing the risks in the process. With a chatbot, it's always easy to guide customers towards success with your product.

Customer Feedback: Your business needs customer feedback on a regular basis to know how effective your products or services are. With a chatbot, you can gain a better feedback loop, gather data on users and improve relationships.