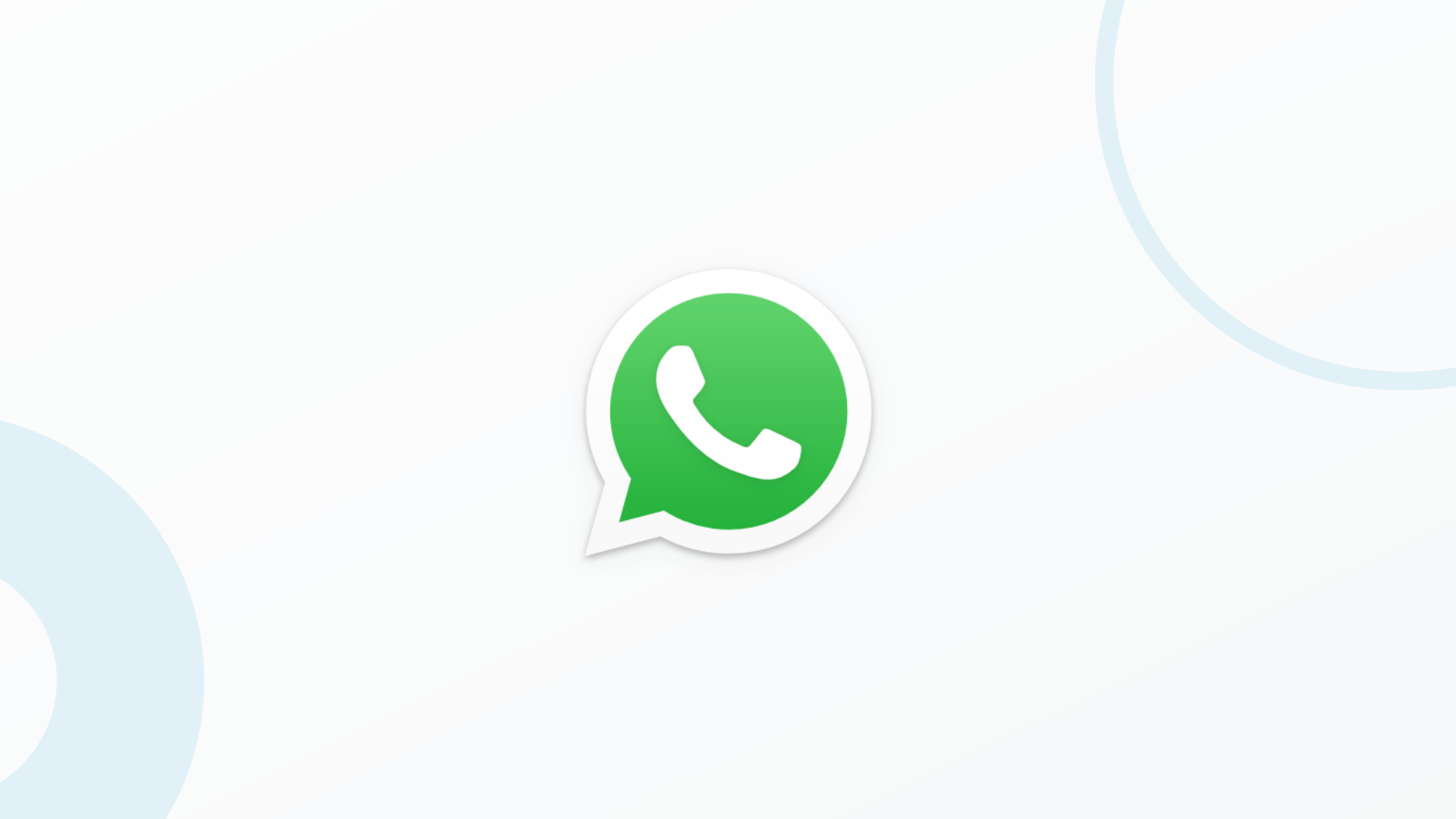 Think about the time when you have last replied to an email or a SMS. Traditional communication channels such as emails and SMS are not being able to meet customer's demand lately. Successful companies have understood that to improve customer interaction, they have to connect with them over a familiar channel. With over 2 billion users, spread across 180 countries[1], WhatsApp can surely help your business to expand globally.
This is exactly why businesses are looking forward to using this completely new way of reaching out to their customers. Through WhatsApp Business API, businesses can now create personalized experiences for their customers and effectively engage them. With high levels of competition across all industries, it is time businesses change their communication strategies.
Here are five reasons why you should prefer WhatsApp Business API to connect with customers and gain competitive advantage:
No limitations over broadcasting: Regular WhatsApp App as well as Business App could broadcast messages to at most 256 contacts. Well, it might sound fascinating for small businesses but it was a limitation for larger companies such as Airlines, E-commerce, Travel Agencies etc. WhatsApp Business API has no limit over broadcasting. With a single tap, you can send a message to thousands of customers.
This feature has turned out to be a boon for large sized companies. With WhatsApp Business API, businesses can send updates and notifications, and that too in large numbers. WhatsApp messages have an open rate of 99%[2]. This will ensure your messages are read by the client in time.
Can hold a conversation with multiple clients simultaneously: WhatsApp Business API, unlike the WhatsApp App can connect with various customers simultaneously. This ensures that none of the customers are kept waiting for their turn and companies provide excellent customer service to its clients. 
According to a survey, 89% of consumers have switched to doing business with a competitor following a poor customer experience[3]. Quick replies are an important factor in retaining a customer. With the flexibility in automation tools provided by the API, clients won't have to wait for long to get their queries answered.
Can be integrated with any tool you desire: WhatsApp Business API has no defined interface or UI. Therefore, it can be integrated with any of the tools companies desire. You can deploy a chatbot over the API and automate a major part of the conversation with personalized messages. Chatbots are getting popular and are proving to be an important asset for large sized businesses. Chatbots help you reduce manpower and save time by answering common queries immediately.
Feedbacks are an important asset for any business to progress. The conventional method of creating feedback forms to collect data adds an extra cost for the company. WhatsApp Business API can give you insights and statistics of the chats. With the data, you can identify patterns and trends and improve upon concerned areas.
 Powerful messaging tools supporting multimedia: Companies can certainly get creative while sending messages via WhatsApp API. With a plethora of interactive features, including stickers, images, videos, GIFs , display pictures and status, you can create engaging content to get one step closer to your customers.
On the platform, companies need to create their brand profile before using WhatsApp Business. This allows you to provide contact details like email, social media links, store addresses, website URLs, and other suitable business details. Since WhatsApp verifies all business accounts, your customers are assured it's not an imposter on the other end when they opt-in to connect with you.
A secure and scalable solution: The end-to end encryption and two factor authorization enables both the business and the customer to remain safe. This provides a safe and secure platform to build interactions and reduces the chances of coming across fake accounts. The superior level of security provided by WhatsApp ensures that no third party can access the chats and make your customers trust you even more. The two-way communication is also scalable. Thus, your customer service will rarely face downtime and you can provide service for 24*7.
Conclusion
WhatsApp Business is currently used by over 5 million businesses worldwide[4]. It has for sure set a benchmark for providing superior customer service. Regardless of the number of countries your customers are located at; WhatsApp is their messaging app of choice. And therefore, using the WhatsApp Business API to enhance interactions will be a smart move.